Financial Peace University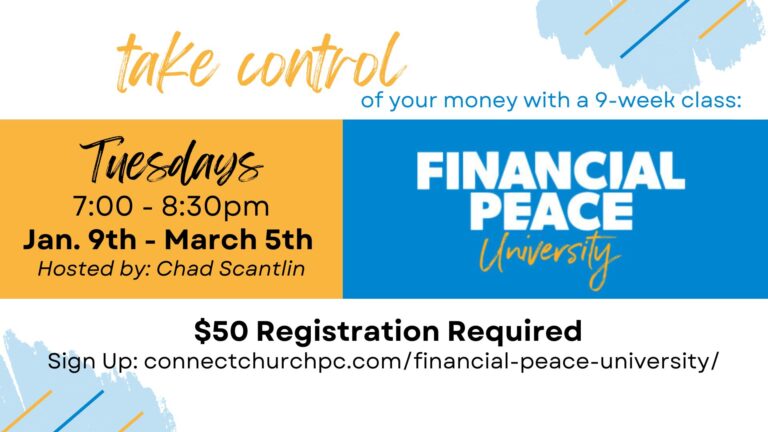 Connect Church is offering Financial Peace University, a series by well-known financial planner Dave Ramsey, beginning January 9th. 
In just nine lessons, participants will learn commonsense ways of handling money including ways to eliminate debt, save, budget, spend wisely, and invest for the future.
Financial Peace University classes will meet on Tuesdays, January 9th through March 5th from 7:00-8:30pm in the Transformer Room. Registration is required. The $50.00 registration fee covers the cost of materials and workbooks. If you are registering as a single, or as a  family, only 1 person needs to register. The registration fee will be reimbursed at the end of the course if student(s) complete graduation.
Class hosted by: Chad Scantlin. Contact him or the church for more information.